In this shot I kind of wanted to imply the idea of confinement and breaking out of that little box. I thought it turned out rather nifty. Just give me some good lighting and I'll work my magic.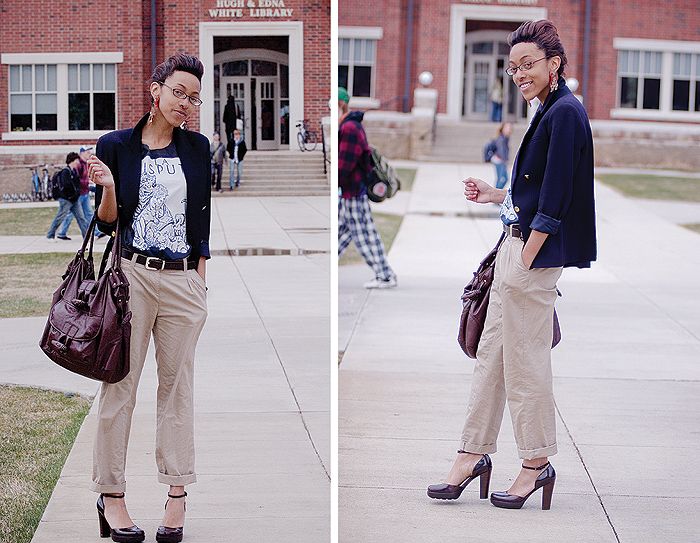 Navy Blue Blazer: ($3) Goodwill
Grey La Disptue T-shirt: (Free) Concert
Kaki Crop Pants: ($10) H&M
Brown Bag: (A Gift) Dolce and Gabbana
Shoes: ($20) Guess by Marciano from DSW Shoes

My outfit for the day btw. I'm giving these shoes another trial. They look fabulous but I'm discovering these shoes hurt like hell. The angle strap really digs into your skin over time but I'll suck it up and deal.